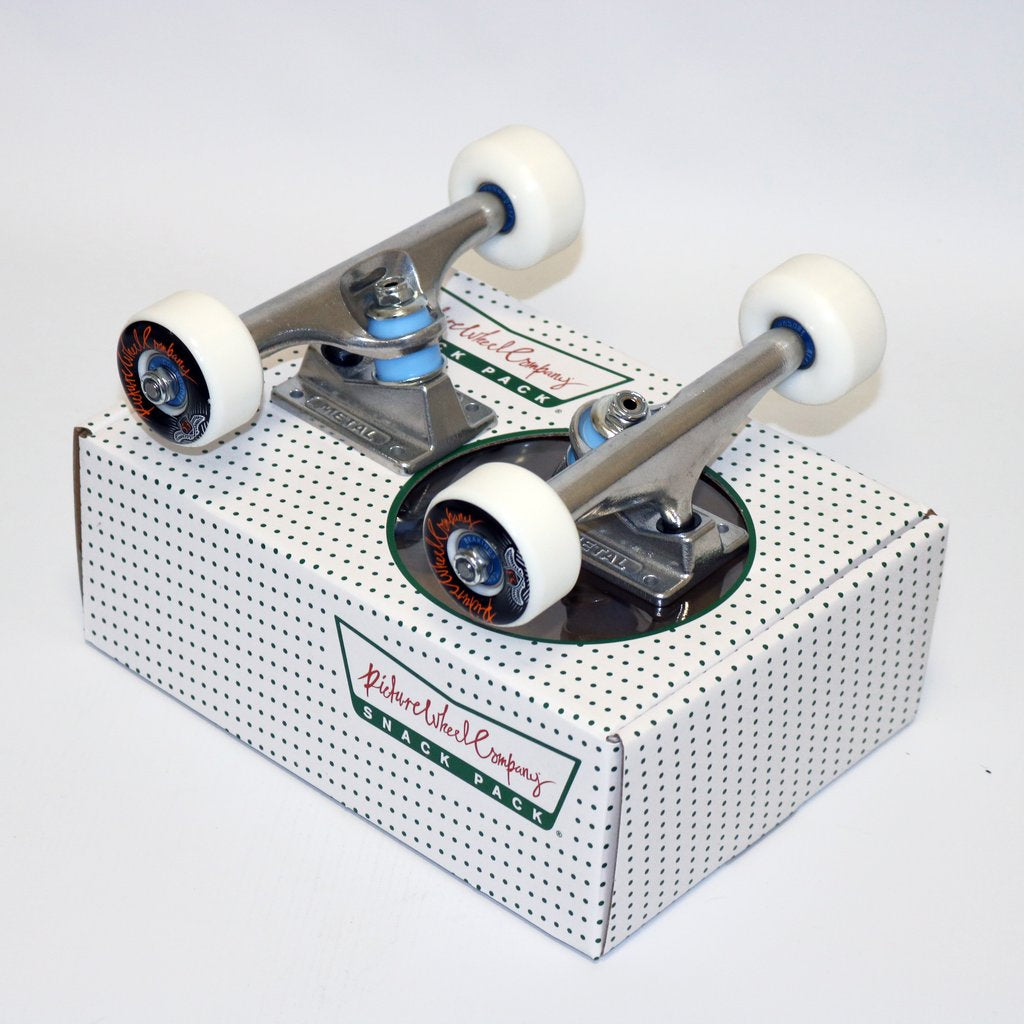 Picture 'Snack Pack' Skateboard Undercarriage Kit - 5.5
Regular price £54.95 Sale
Picture
'Snack Pack' Skateboard Undercarriage Kit - 5.5
Fits skateboard deck size -  8.25 - 8.75
ensures you have everything you need for the bottom of your skateboard. 
All you need now is a deck and bolts then your ready to roll!
Pair of aluminium raw skateboard trucks with hollow kingpins
53mm Picture Wheel Co skateboard wheels (99A) 
ABEC 3 Skateboard Bearings
Comes Packaged In A Snack Pack Box
Add this to any deck and build the set up of your dreams!
This A Very High Quality Undercarriage Kit We Highly Recommend!