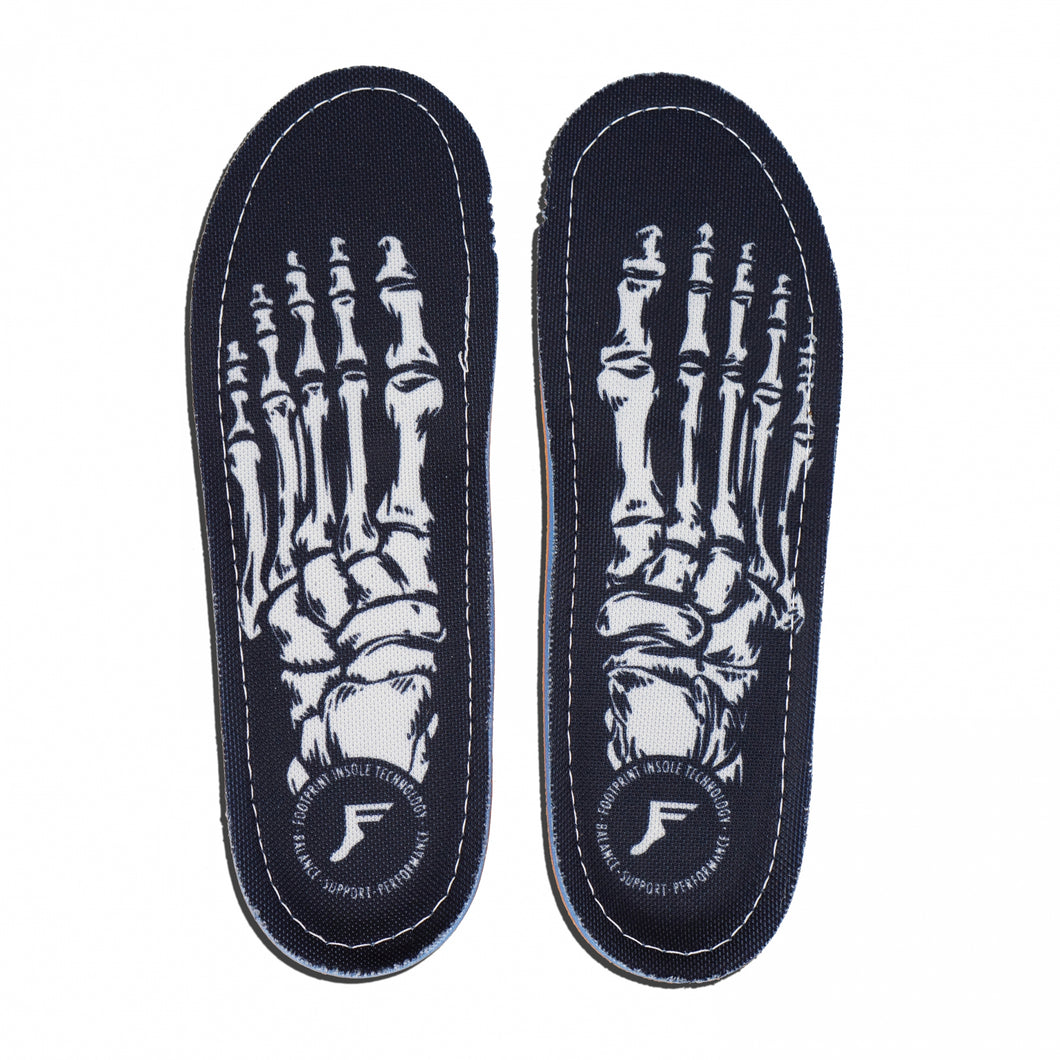 Footprint Insoles Kingfoam Orthotic Skeleton - Black/White
Regular price £34.95 Sale
Footprint Insoles
Kingfoam Orthotic Skeleton
Colour - Black/White
A softer more dynamic arch provides a cloud like feeling when walking however provides firm orthotic support at the moment of impact.
Kingfoam Orthotic insoles have a unique dual density arch chamber which dynamically custom shapes to your foot providing customising arch support.
Not only will it feel like walking on a cloud, it will help relieve the symptoms of over pronation and with heal to toe layer of Kingfoam it will also absorb up to 90% of shock impact energy.
75% of people over pronate. The muscles and tendons in the foot stop being effective and the aches begin to flatten which sets off a chain reaction negative side effects in the body.
(don't put in the oven! its the game changer insole that is made for heat molding!)
Extreme Energy Absorption

The nano technology in ARTi-LAGE Artificial Cartilage Foam absorbs up to 90% of impact energy before it can reach your body

Outer Material: Fabric

Can be trimmed to fit, includes adjustable heel risers. Dual weave fabric for longer and harder use

Adapts to each step: The material eases in to every pressure point relieving stressed areas and evenly dispersing impact

Recommended for mid to high arch foot